Adaline is a planet in the Charlemagne system.
Description
The planet was named after Adaline, one of the spouses of Charlemange[1], King of the Franks.
Geology
The land-based deep cave formation is practically absent; overland for the most part they are represented by gullies, ravines and small superficial cavities. Whereas the numerous lakes - which is a characteristic feature of Adaline - are abound with extended and branched chain of underwater caves.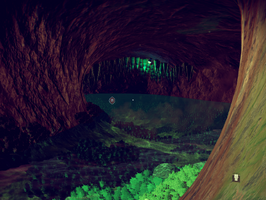 Flora
Poorly equipped researcher should be wary of plants Hummea Osuagiae.
Fauna
The most common type of herbivorous are Zobicae Rukeriarec and Ceorla Ethesi; the most frequently encountered dangerous predator is Obviumet Afniamen. This animal is able to a long track down the prey, hiding in the dense high grass, but it is quite confused if the victim manages to escape into the water or to cross a deep ravine.
Also, the animal world of the Adeline is characterized by a sharply expressed sexual dimorphism (see below)
Ad blocker interference detected!
Wikia is a free-to-use site that makes money from advertising. We have a modified experience for viewers using ad blockers

Wikia is not accessible if you've made further modifications. Remove the custom ad blocker rule(s) and the page will load as expected.